Renting a villa on the Ile de Ré
Villa Mer - Villa in Sainte Marie de Ré - île de Ré - Close to the Beach
Villa Ré Island 350M2 - 12 persons - 6 suites with each one its own bathroom
12 personnes à table - 14 couchages
Ideally located 90 meters from the sea - heated swimming pool - enclosed garden - quiet environment
You are looking for a very beautiful villa on the island of ré ? Rent Villa Mer it's a successful stay under the sign of relaxation. You will appreciate these spaces outside as well as inside. In a particularly calm and restful place... where you will let yourself drift away by the sound of the waves....
A 90 meters from the Beachthat beautiful home offers you different spaces, a very large terrace with a Heated swimming pool, electric shutter and a terrace on the living room side with an enclosed landscaped garden where relaxation is assured! 
You will be able to park up to three vehicules within the property. 
This Rhineland villa at warm and genuine character offers you an exceptional comfort with its 350 M2, its kitchen open on its huge living room and its 6 very spacious suites of 28 M2 each of them where you will hear the sea ... 
We attach particular importance to the sanitary rules. This is why our cottages and villas are cleaned and disinfected between each reservation by a specialized team.
Du Samedi au Samedi ou du lundi au lundi 
Nouvel an : 2 500 €
Contact us directly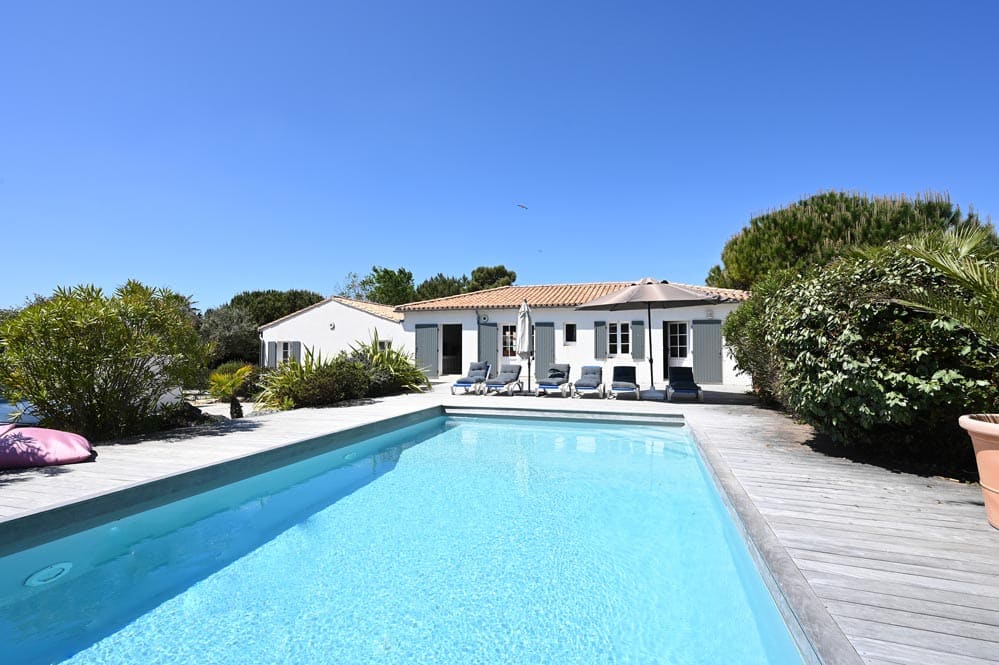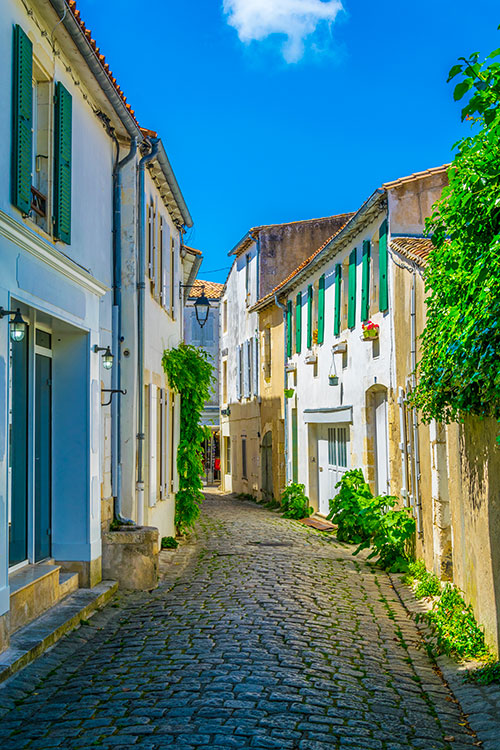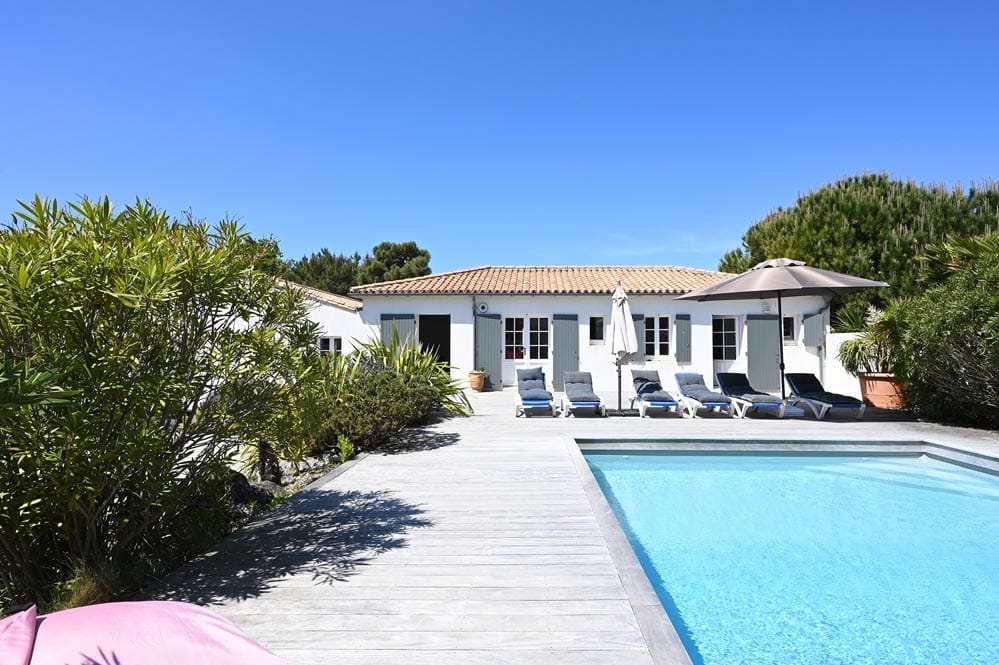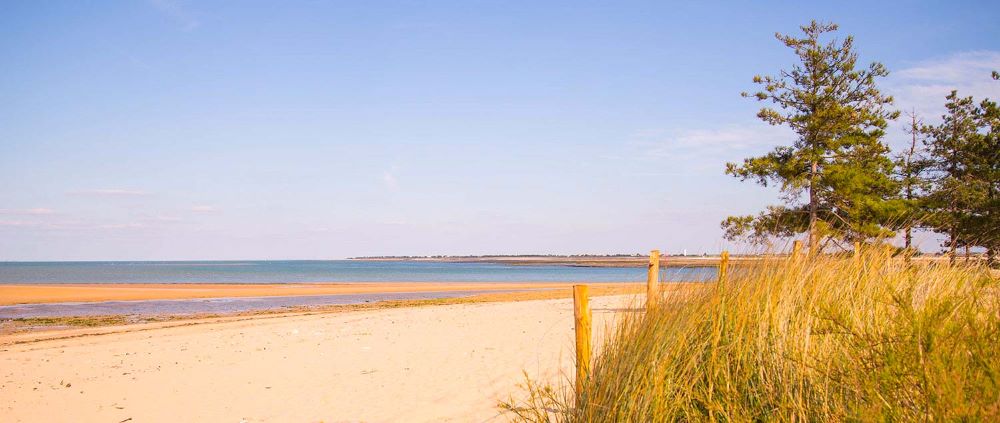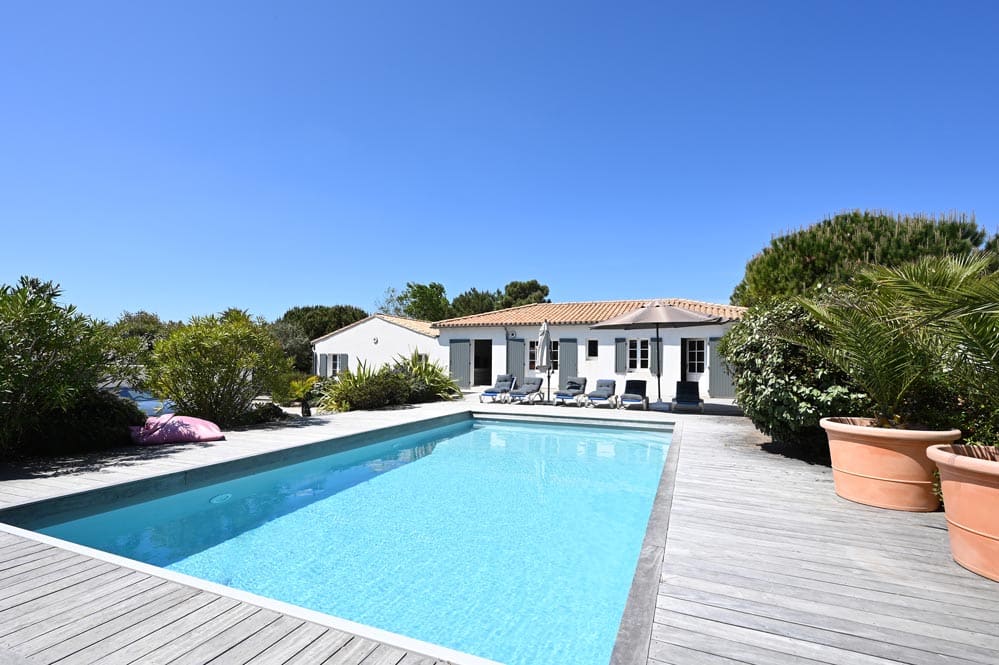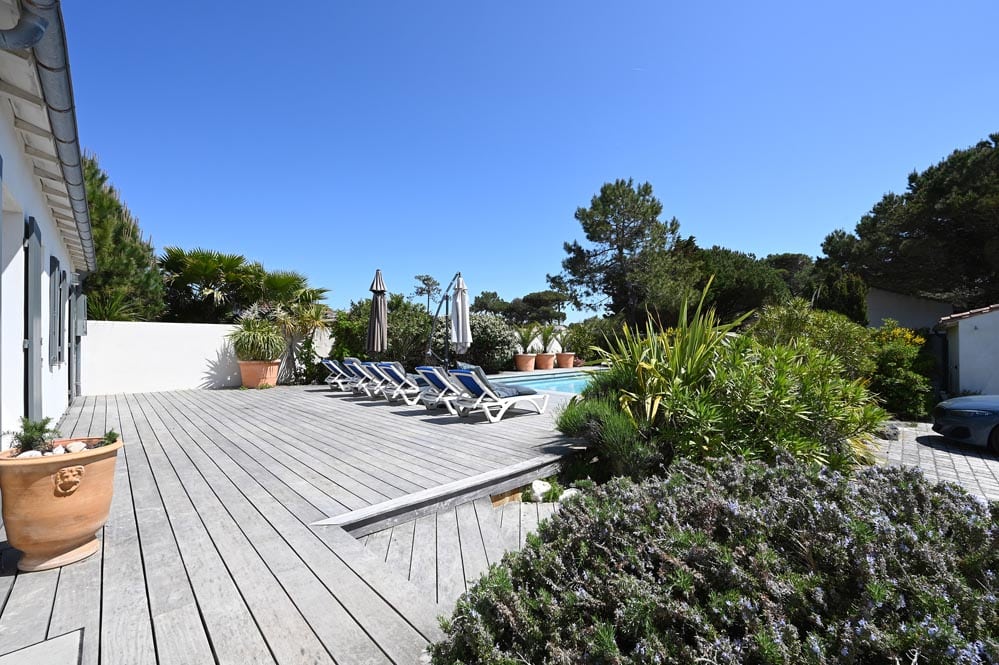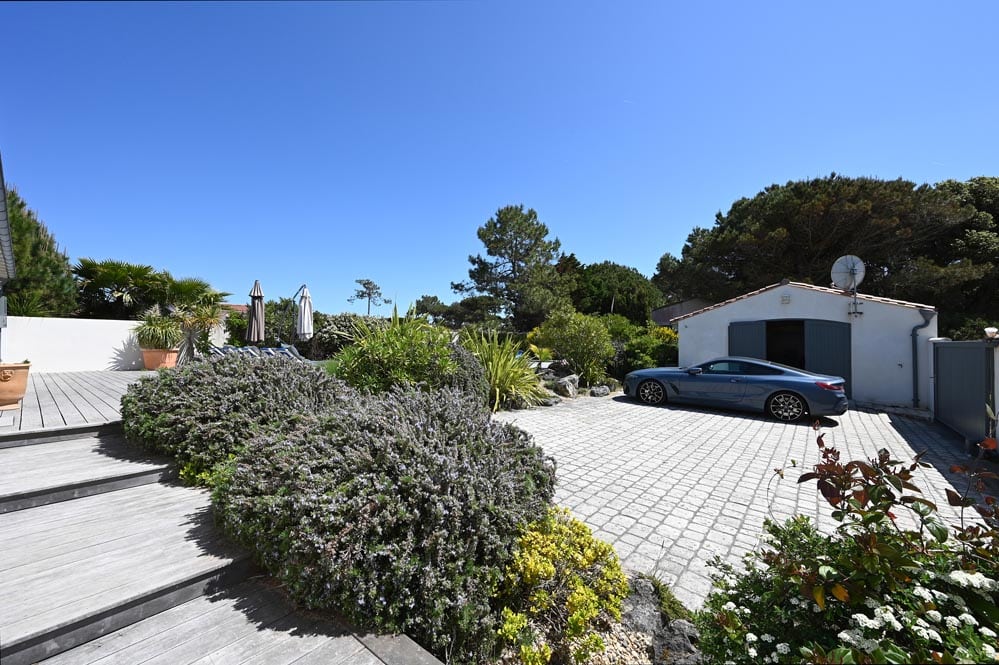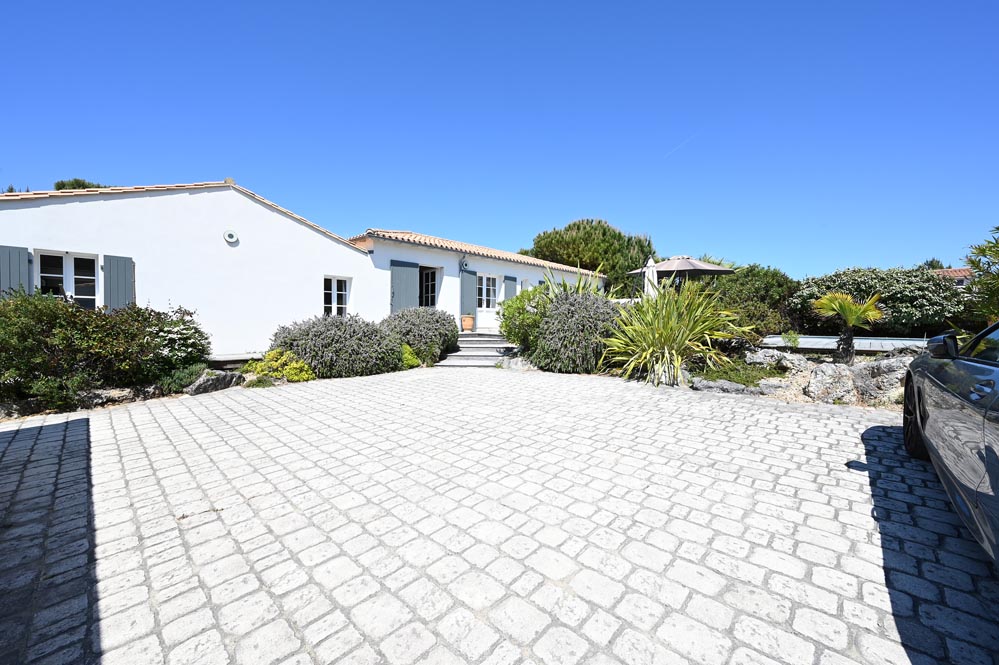 Superb villa on the Ile de Ré, 2 minutes from the beach.
The house is very well equipped inside and outside. The large living room of 80 m² is bathed in light thanks to its south and west exposure as well as its openings with galandages opening directly to the garden. The house is in two suite spaces with in the center, entrance and living room/kitchen.
Central space :
- Entering on your left you will go down four small steps which are part of the charm of our Villa.
- You will arrive in a large living room of 80M2 where you will find the living room, the dining room and an open kitchen with a very contemporary central island.
Left side space :
- 3 spacious Suites from 25 to 30 m2.
Chacune d'elle dispose de son lit double (160), de son dressing, et de sa propre salle de bain, WC et d'un accès direct au jardin ou à un patio intérieur. Dans une suite se trouve également deux lits (90) et un lit parapluie.
Entrance on the right side :
- In the main entrance of the house on the right you will find a dressing room and a toilet.
- On this second part of the house you will find 3 other spacious Suites from 25 to 30m2
- A suite with a double bed (160), toilet, dressing room, WC
- A suite with two single beds 90, toilet, dressing room, WC
- A master suite with shower room and bathroom, dressing room and WC
From your room you hear the ocean... escape and relaxation...
The villa is ideally located It is located in 2 min walk to the sea and to 5 min by bike or by car from the charming small village of Sainte-Marie de Ré-La Noue where you can do your shopping and rent bicycles.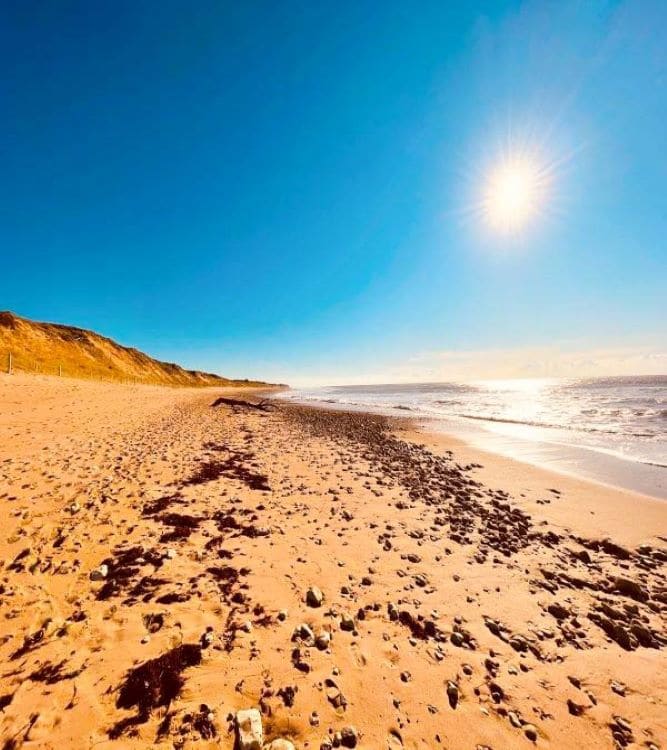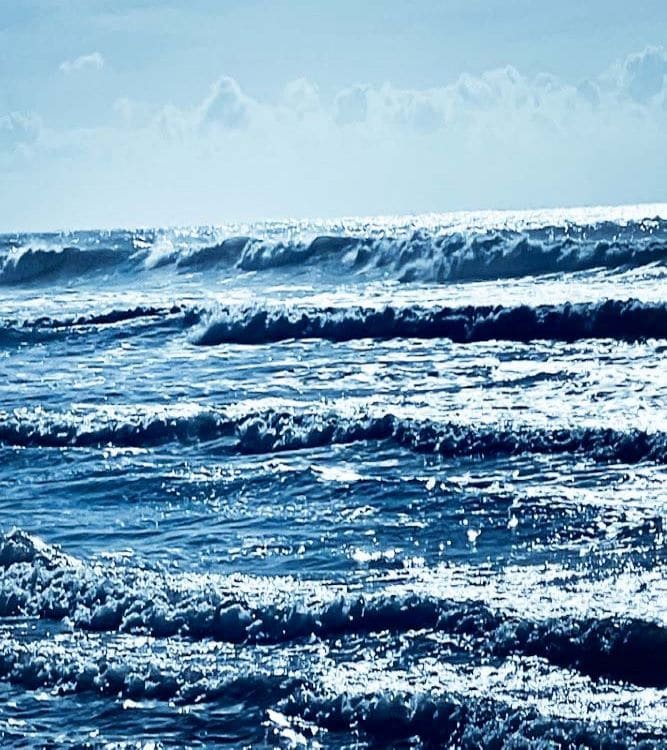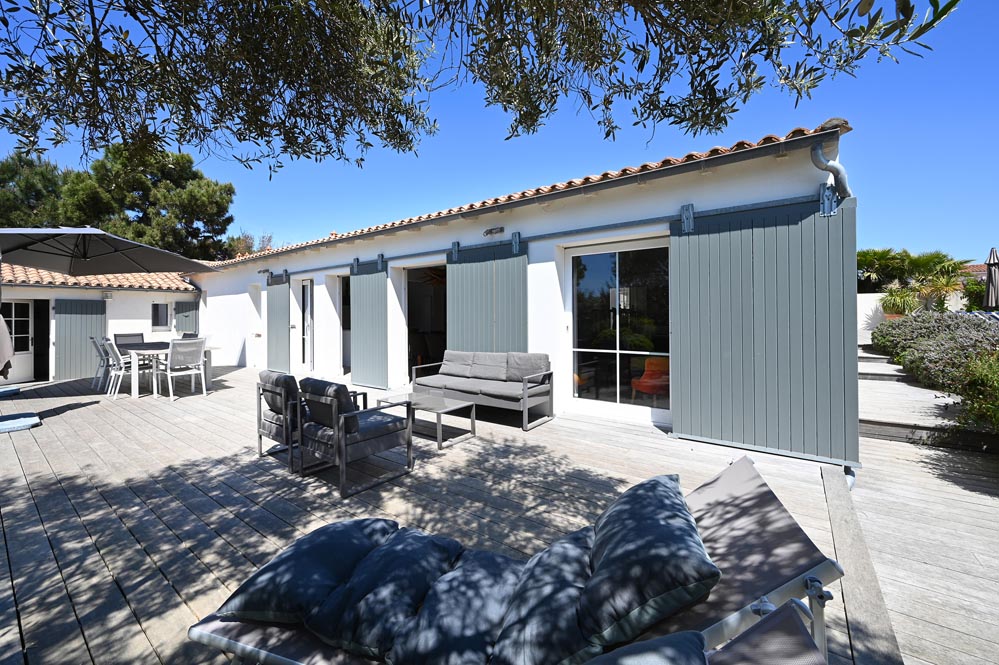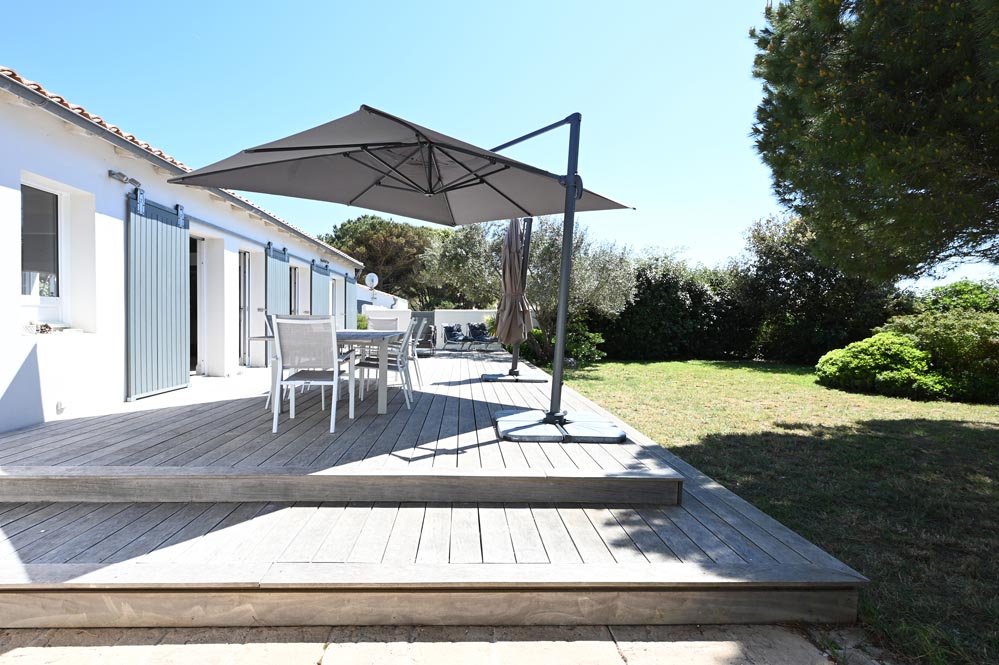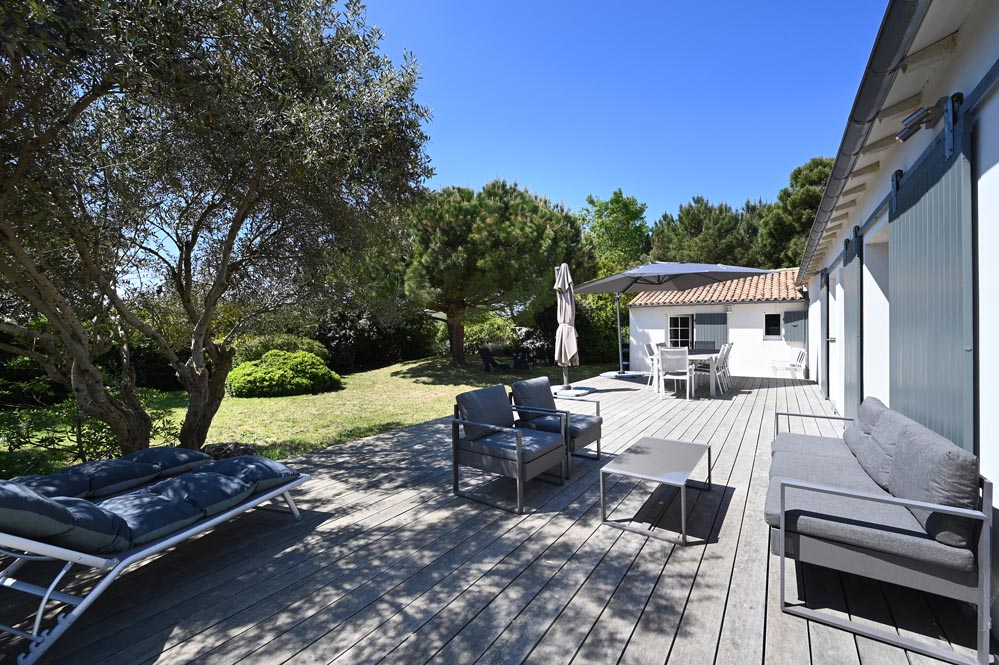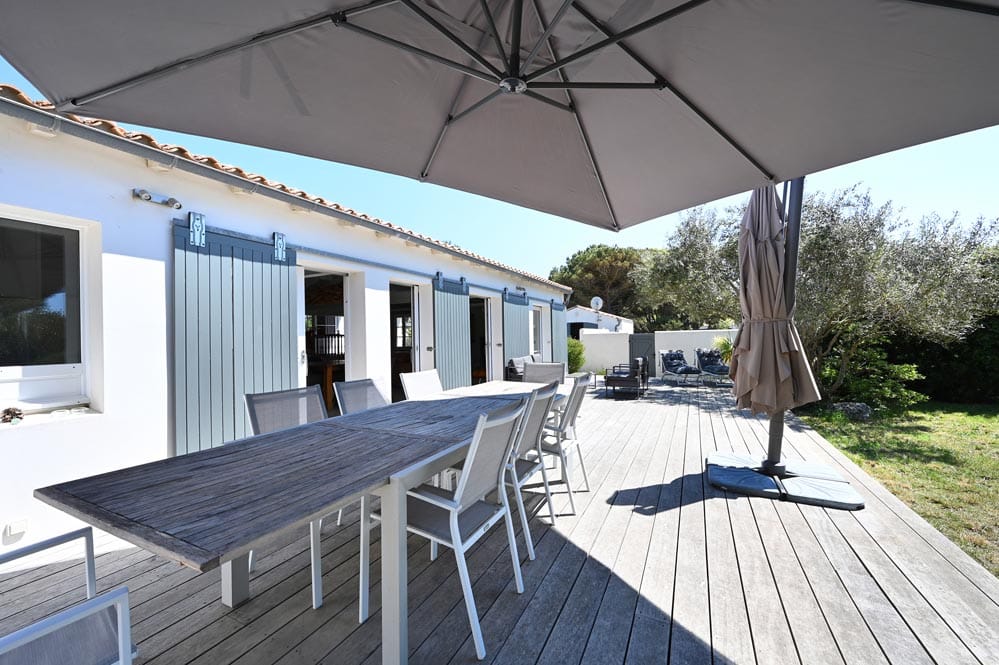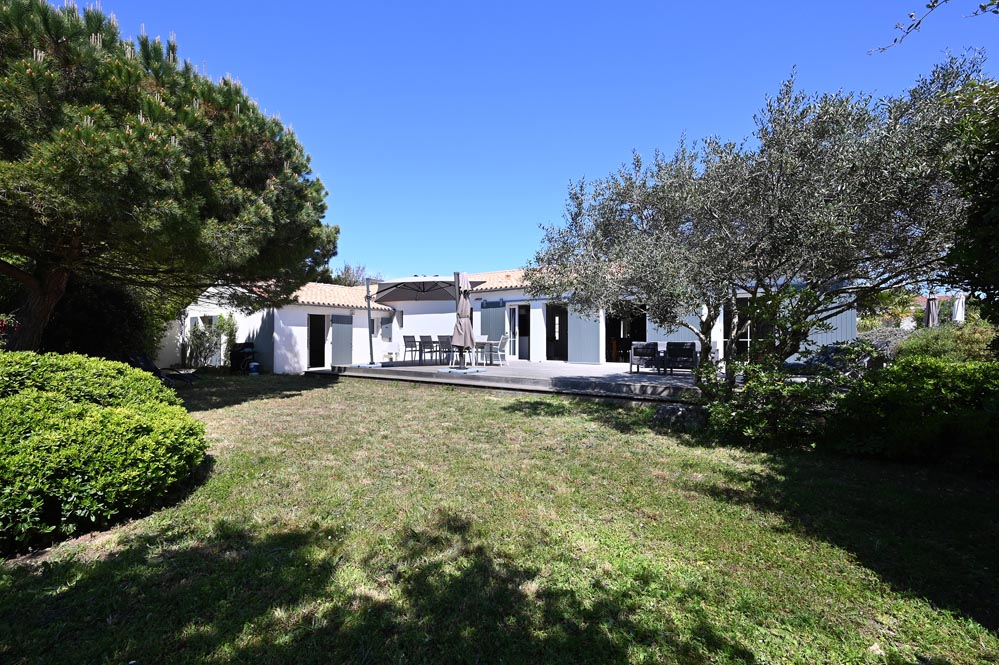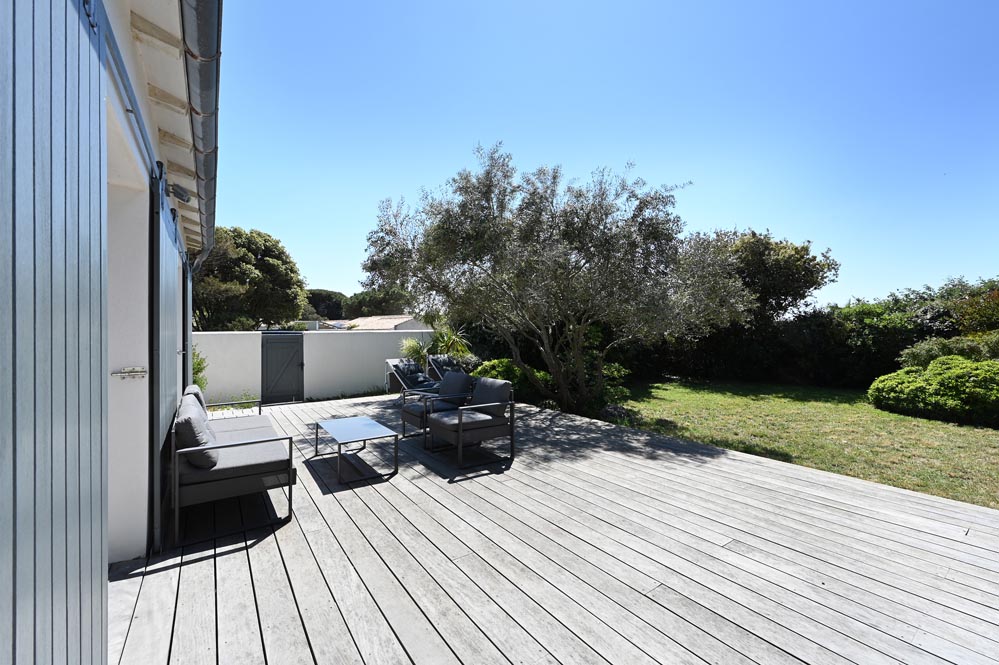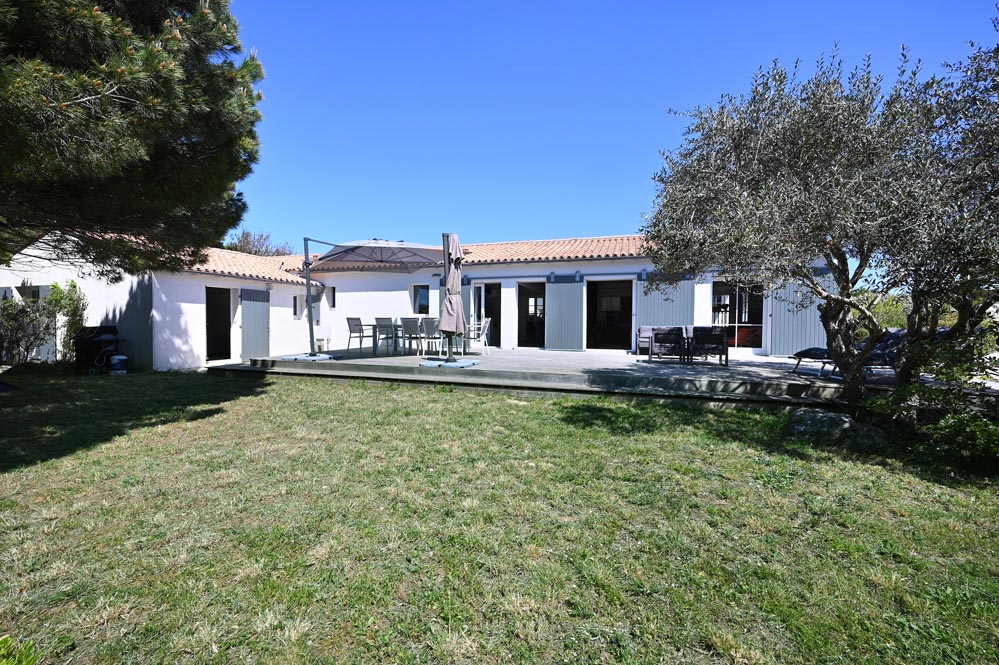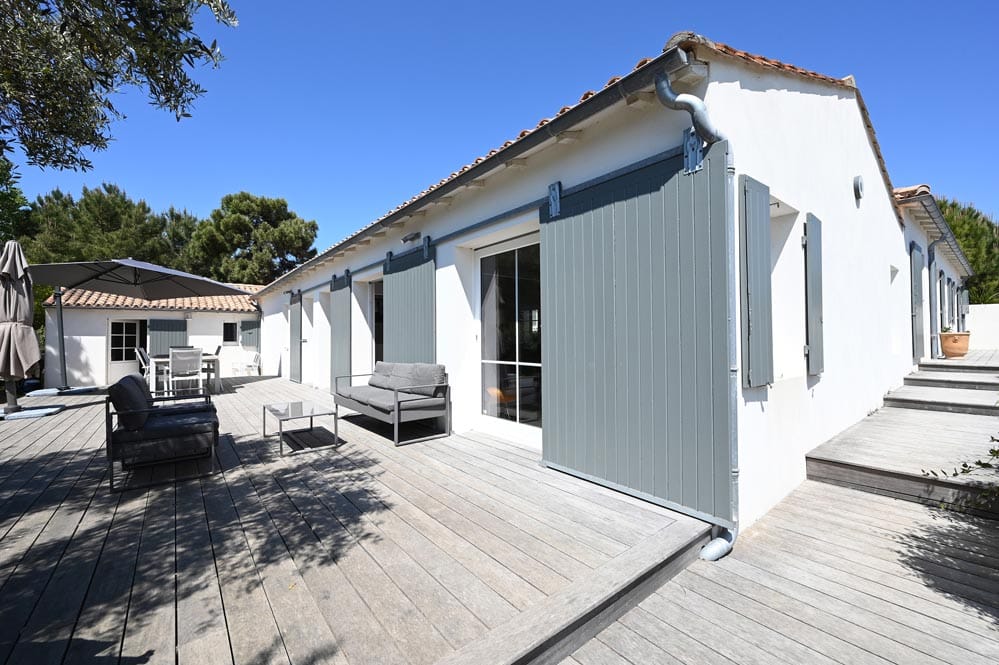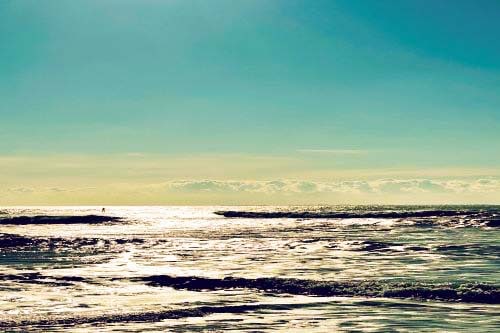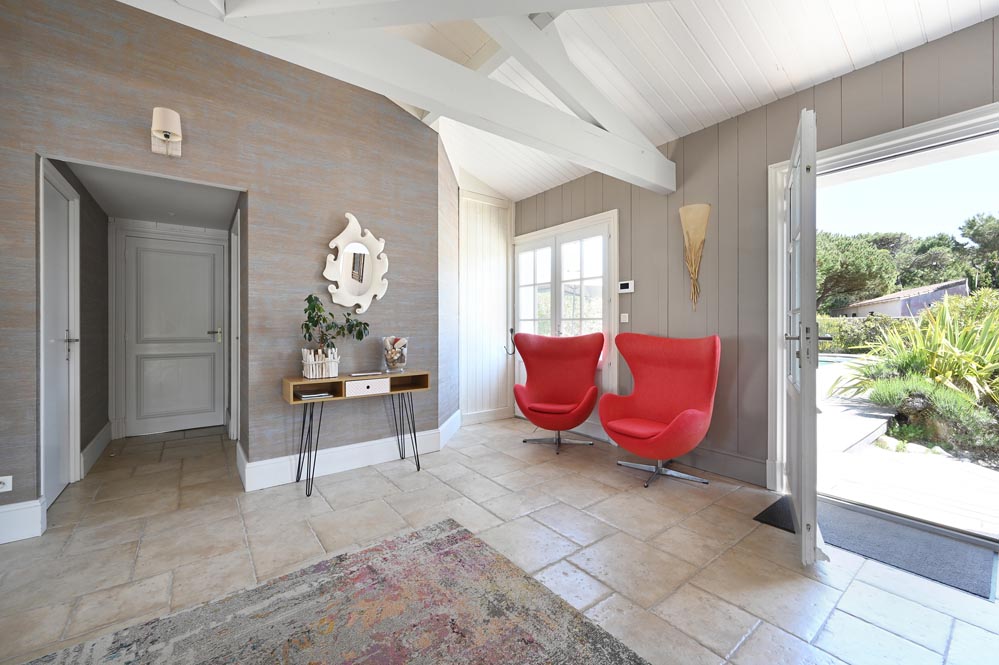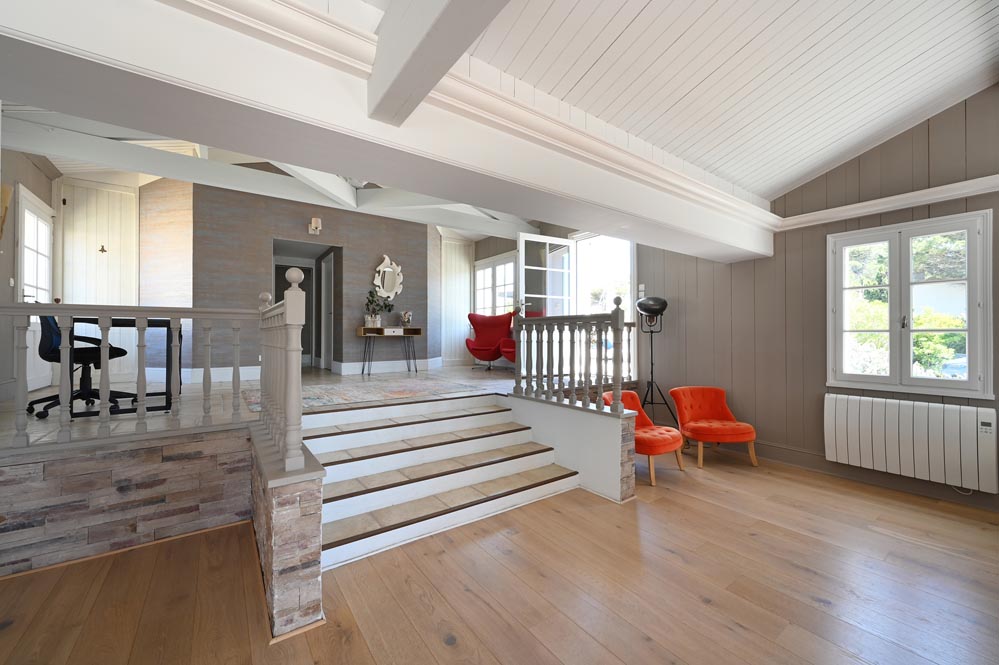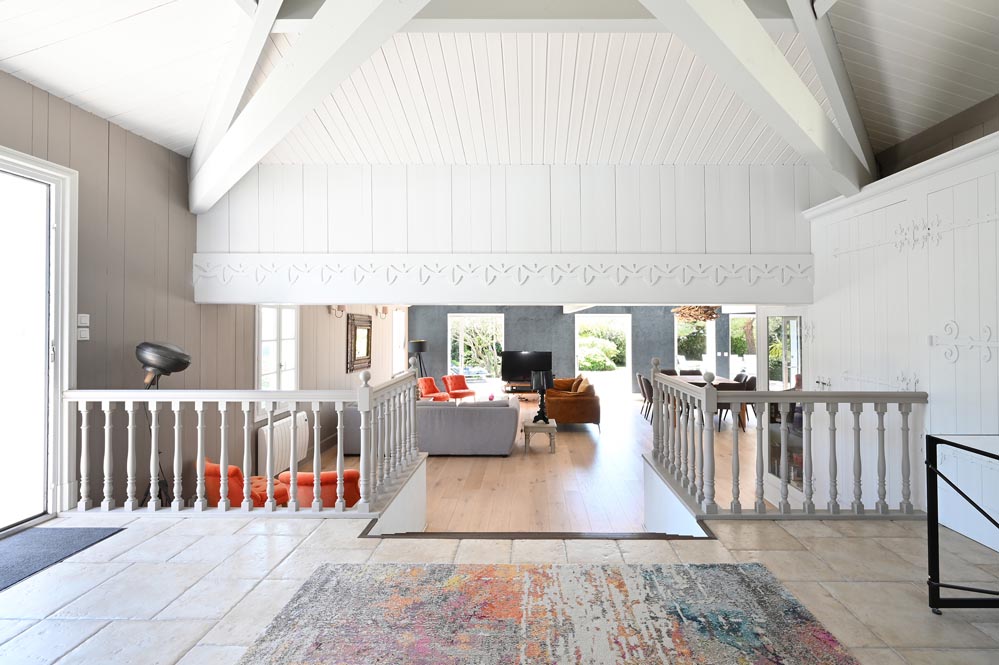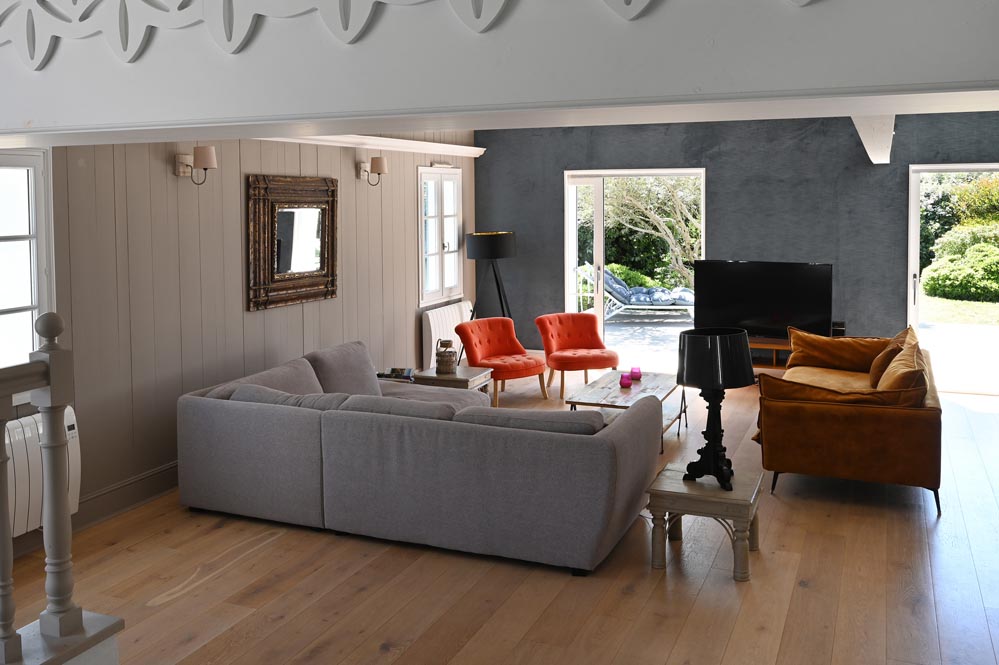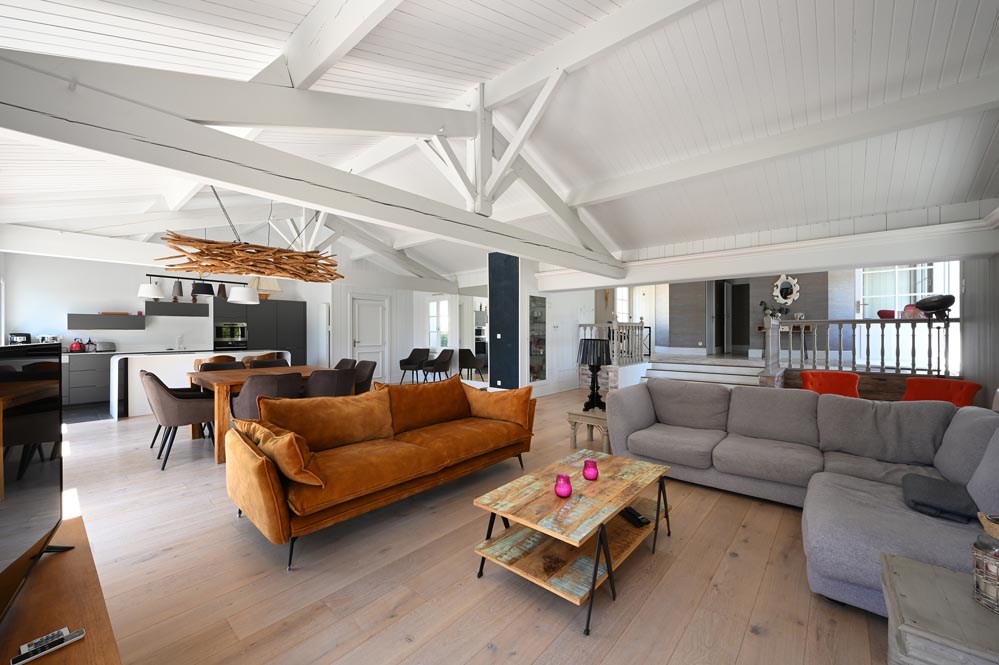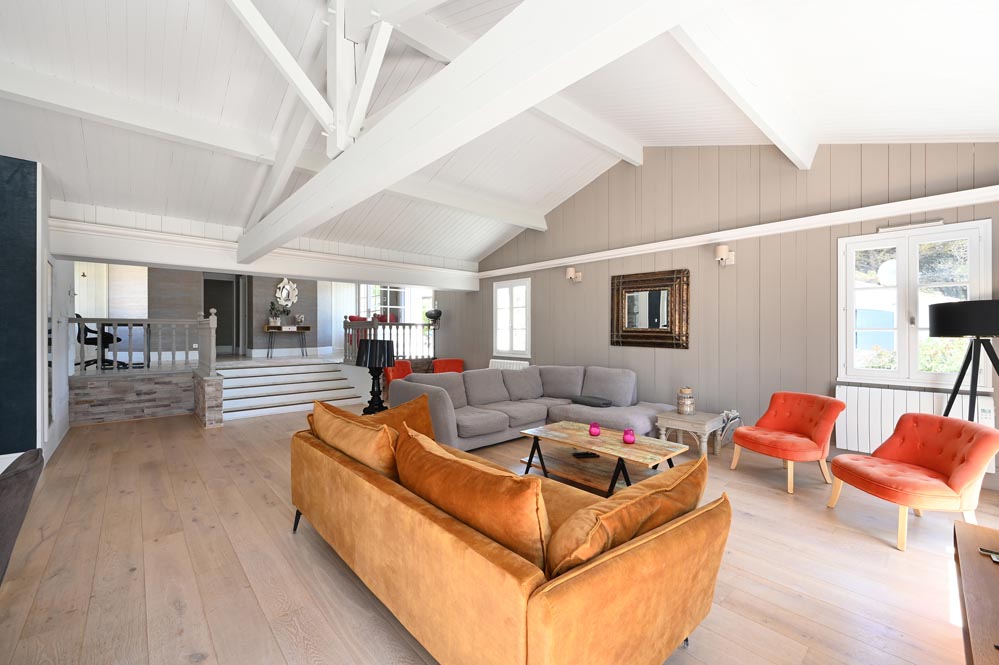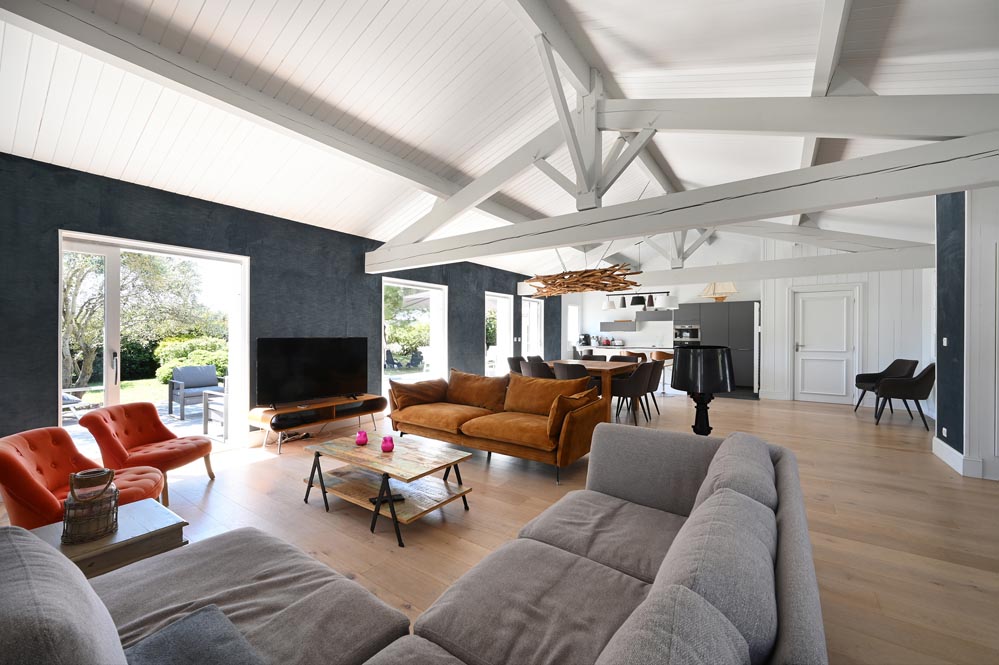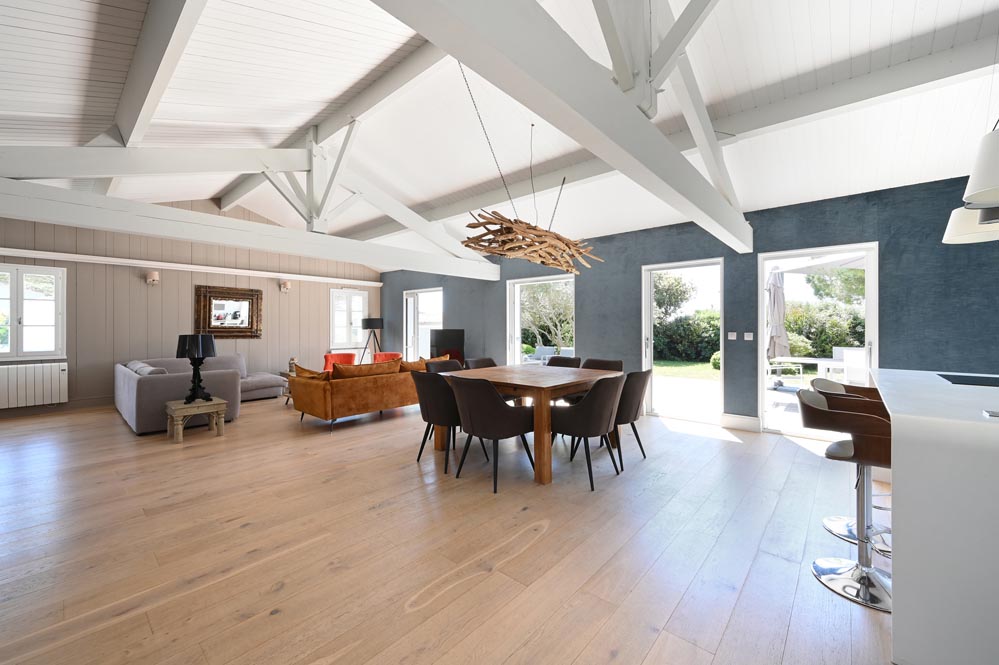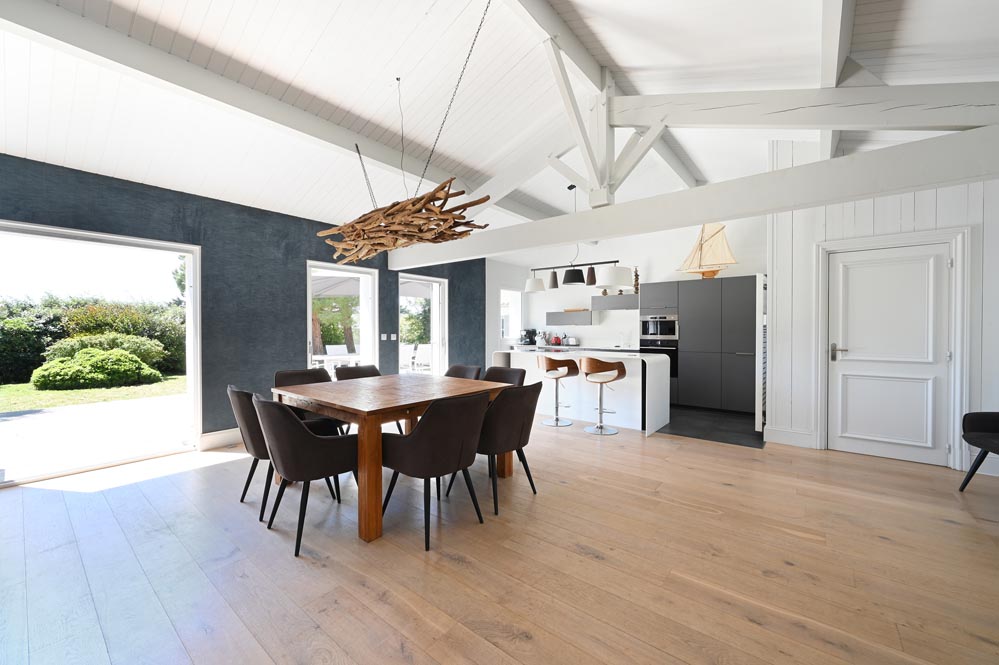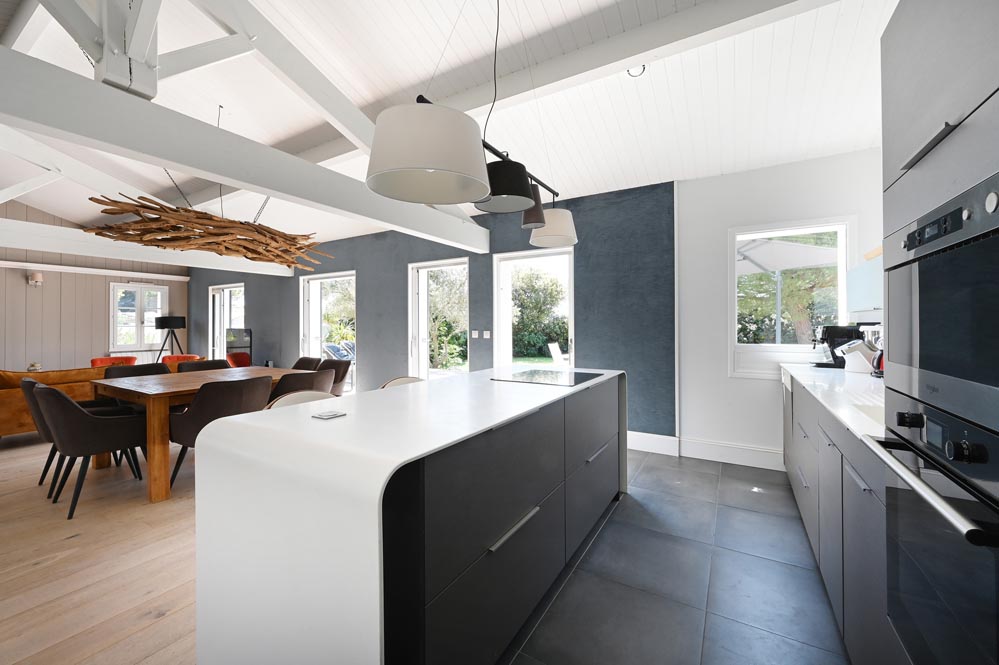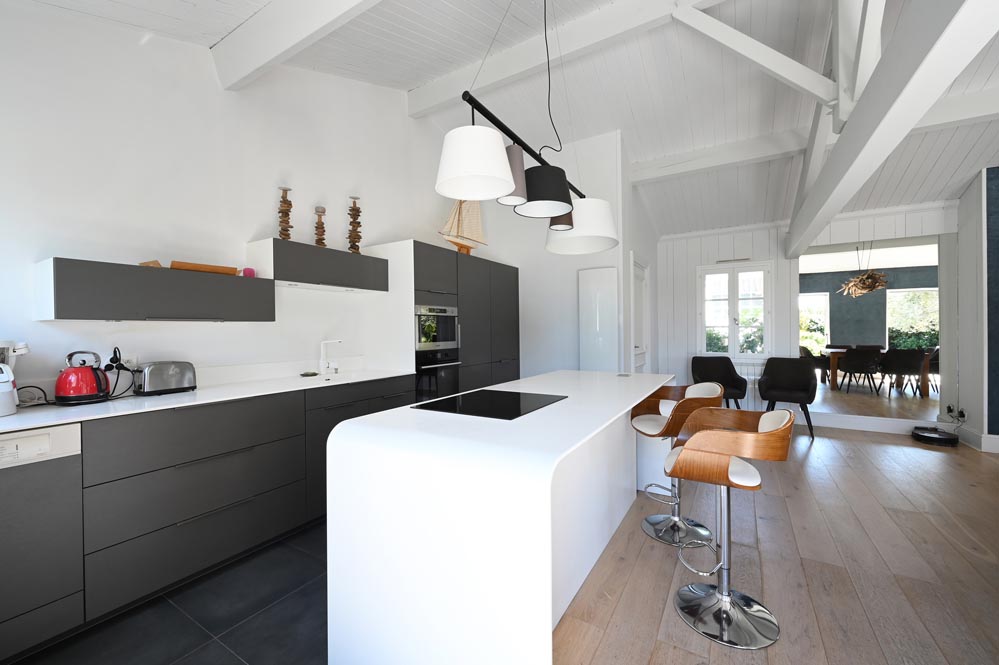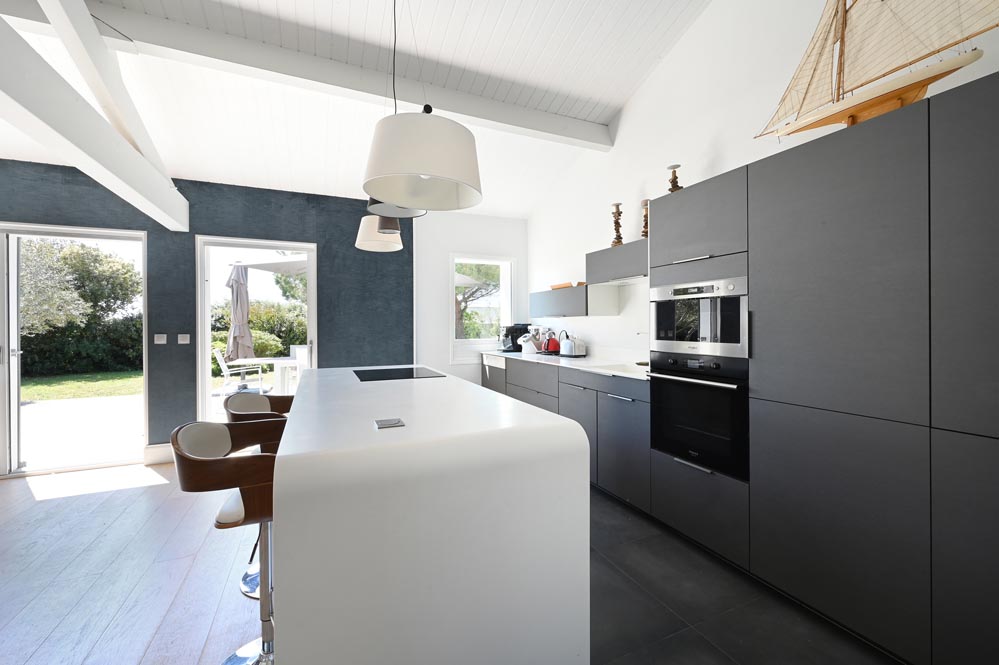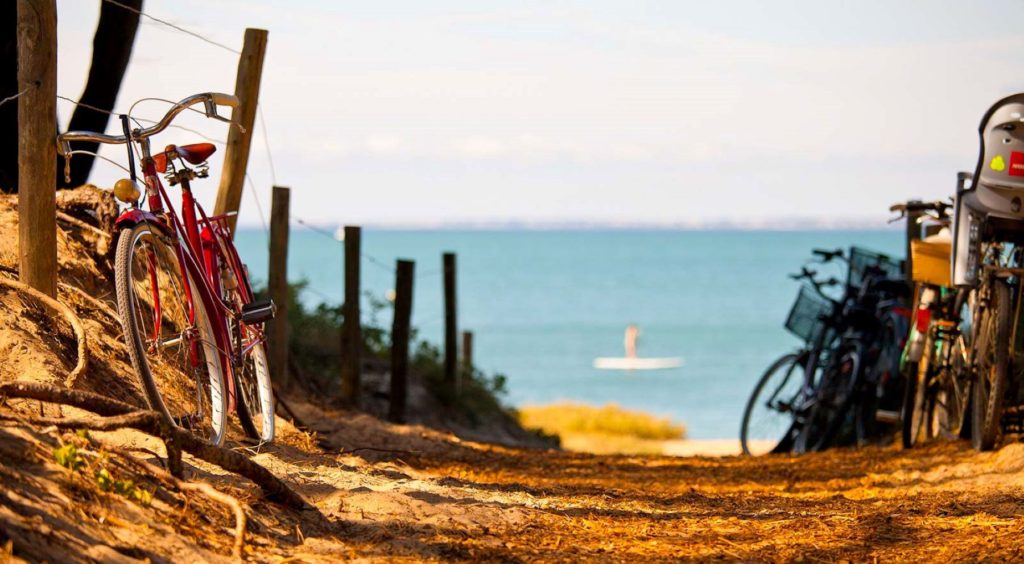 Villa Mer -Suite 1- overlooking the pool - bed 160 - dressing room, shower room and WC
Villa Mer -Suite 2- giving on patio - 2 beds 90 - desk, dressing, bathroom and WC
Villa Mer -Suite 3- giving on the patio - bed 160 - dressing, bathroom, WC and shower room
Villa Mer -Suite 4- giving on patio - bed 160 - dressing, bathroom and WC
Villa Mer -Suite 5 - donnant sur patio - lit 160 - 2lits 90 - dressing, salle de bain et WC
Villa Mer -Suite 6 - overlooking the walled garden - bed 160 - dressing room, bathroom and WC
Melanie will be happy to welcome you, be present in case of problems and answer your aspirations and those of your friends. She can offer you personalized services and manage your expectations in terms of leisure activities (shopping for your arrival, cleaning during your stay, bicycles at your disposal, good local addresses, baby-sitting, Chef at home or cooking classes...) and any other request that will make your holiday unforgettable.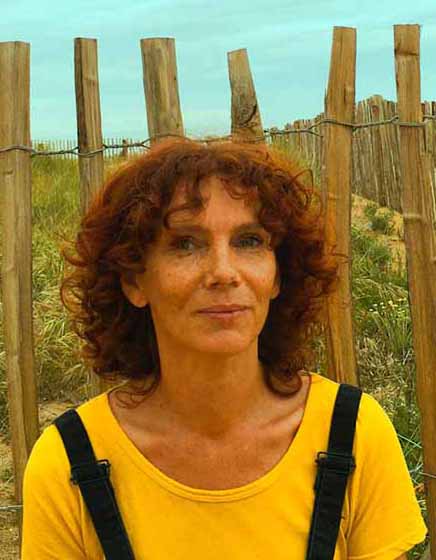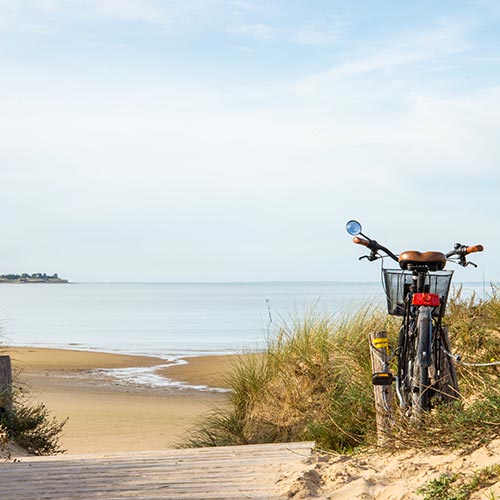 - The Up Paddle stand - Surf - Bodyboard - Swimming, walking - Kite - Fishing on foot - Horseback riding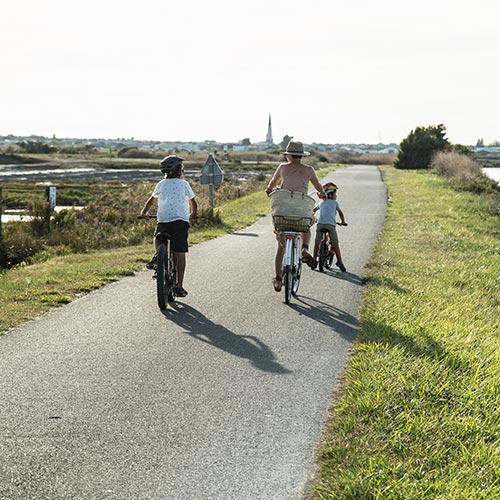 With nearly 110 km of bicycle paths, the island of Ré is a true paradise for bicycles.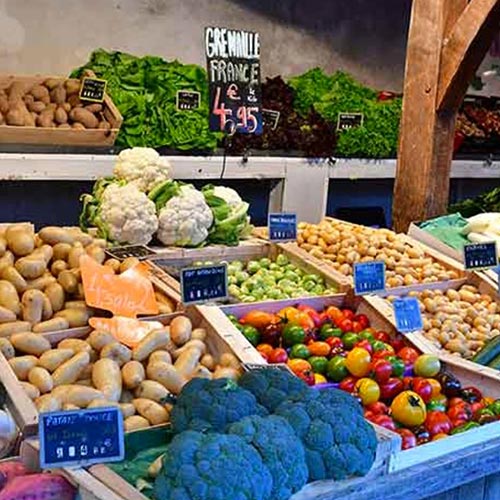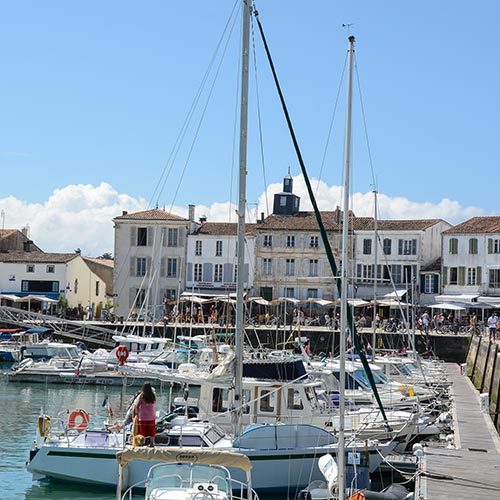 The port of La Flotte and the port of Saint-Martin de Ré. An unavoidable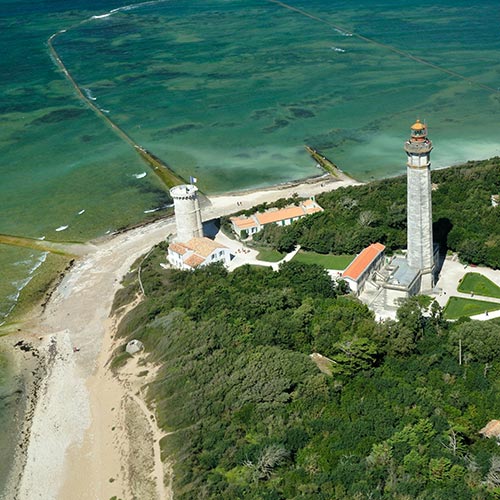 Possibilité de souscrire à une assurance annulation
Si non souscription de cette assurance :
Remboursement de 70% pour une annulation à 60 jours avant l'arrivée ; soit perte du premier acompte.
Remboursement de 50% pour une annulation à 30 jours avant l'arrivée ; soit perte des acomptes.