Villa rental in Angoulins-sur-Mer-Near La Rochelle
Villa Bord de Mer La Rochelle - Villa in Angoulins sur Mer- Near La Rochelle
Villa Angoulins sur Mer 215 M2 - Swimming pool - 9 People - 5 Bedrooms - 3 bathrooms
Ideally located - on the sea front - facing the island of Aix - 5 minutes from the market and the beaches on foot, cycle track in front of the Villa and 10 minutes by car from the centre of La Rochelle - 5 minutes from Châtelaillon-Plage and 20 minutes from the island of Ré
Rent a villa by the sea in Angoulins-sur-Mer, feet in the water without oppositeTo be on the beach is to succumb to the infinite view of the sea. A feeling of freedom guaranteed.
Magical location, exceptional contemporary villa of 215 M2 in a quiet area on the sea front with direct access to the sea facing south with a view of the Island of Oleron and facing the Island of Aix.
Terrace with infinity pool overlooking the ocean.
The pleasure of a small authentic coastal village, where you will buy your baguette on foot next to the church classified as a historical monument.
This small village centre is full of charm where you will find conviviality, the kindness of the shopkeepers and also a small market with a fishmonger and a vegetable seller.
Oyster farming is part of the soul of Angoulins sur Mer. Next to the villa, you will find an oyster farmer to taste your oysters and a smokehouse.
Angoulins is a coastal town with beautiful beaches and the Pointe de Chay, a well-protected bay.
Nearby, the Angoulins Nautical Centre, a sailing and windsurfing club; the Jarne golf course.
You can go along the cycle track to get to the seaside resort of Chatelaillon-Plage.
Châtelaillon-Plage, authentic charm, a fine sandy beach of 3 km long. Dynamic and friendly, the town organizes many festivities. 
You will also be 10 minutes drive from La Rochelle and 20 minutes from the Ile de Ré
We attach particular importance to the sanitary rules. This is why our cottages and villas are cleaned and disinfected between each reservation by a specialized team.
Rates of the Villa Bord de Mer - La Rochelle in Angoulins sur Mer
Rates :
Easter weekend 2 000 €/4nights
Easter holidays from 10 April to 8 May 2 500 €/week
Weekend in May of the Ascension 2 800 €/4nights
Weekend in May or Ascension 2 000 €/4nights
Months of May and June 2 500 €/week
From 3 to 10 July 3 500 €/week
From 10 to 17 July 4 500 €/week
From 17 to 24 July 5 000 €/week
From 24 July to 28 August 6 000 €/week
Weekend in September and October 2 000 €/4nights
September - October 2 500 €/week
November 1 500 €/week
Christmas 3 000 €/week
New Year 4 000 €/week
In addition to the price, there is a charge of 320 € for entry, exit, cleaning, sheets, towels, pool and spa maintenance
For all reservations we contact
View of the Pointe du Chay - Natural heritage at about 5 km from La Rochelle
Direct access to the sea from the terrace.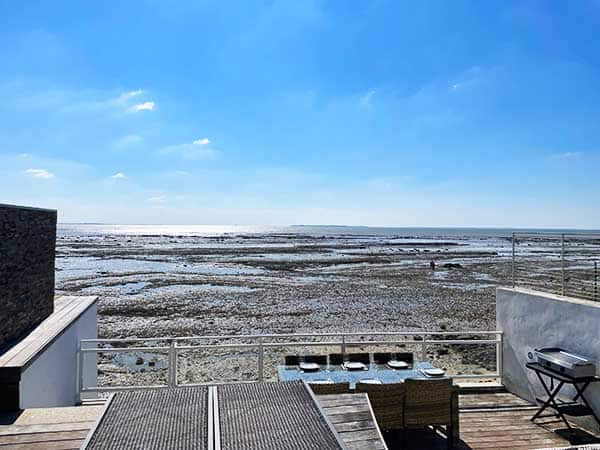 Villa Bord de Mer in Angoulins sur Mer
The villa offers you :
A large living room of 70M2 with a breathtaking view of the sea:

- Fully equipped kitchen open to the living room.
- Living room and dining room for 9 people
On the ground floor 4 bedrooms:
1 with a small bed 90
1 with a bed of 120
1 with a bed of 140
1 with a bed of 140, bathroom with shower and WC
1 bathroom with shower
1 TOILET
A master suite on the first floor with a bed of 160 a bathroom with bath, shower, double basin and WC
Wifi
Outdoor terrace with deckchairs, table football and garden furniture
Heated umbrellas
Other terrace at water level with table for 9 people at the water's edge with Plancha
A parking space 
A parking space in front of the Villa, easy parking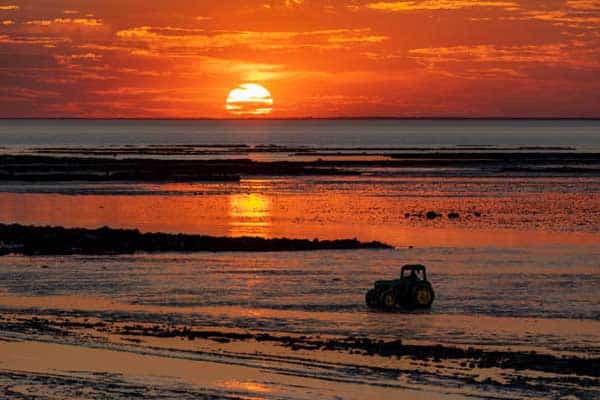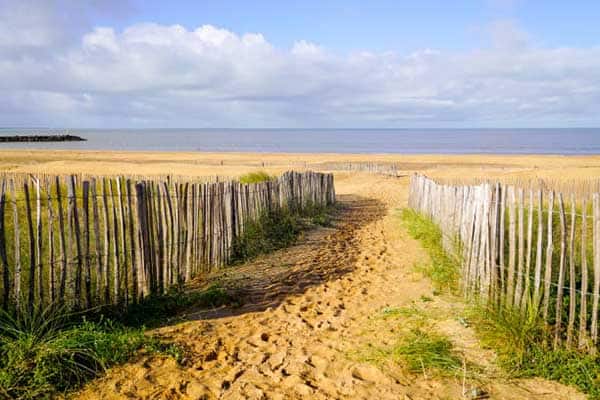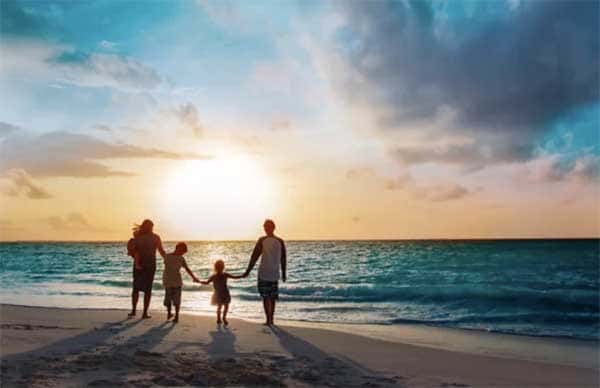 Melanie will be happy to welcome you, be present in case of problems and answer your aspirations and those of your friends. She can offer you personalized services and manage your expectations in terms of leisure activities (shopping for your arrival, cleaning during your stay, bicycles at your disposal, good local addresses, baby-sitting, Chef at home or cooking classes...) and any other request that will make your holiday unforgettable.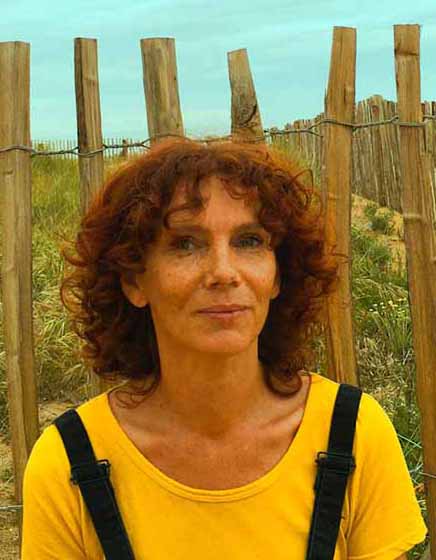 10 minutes from La Rochelle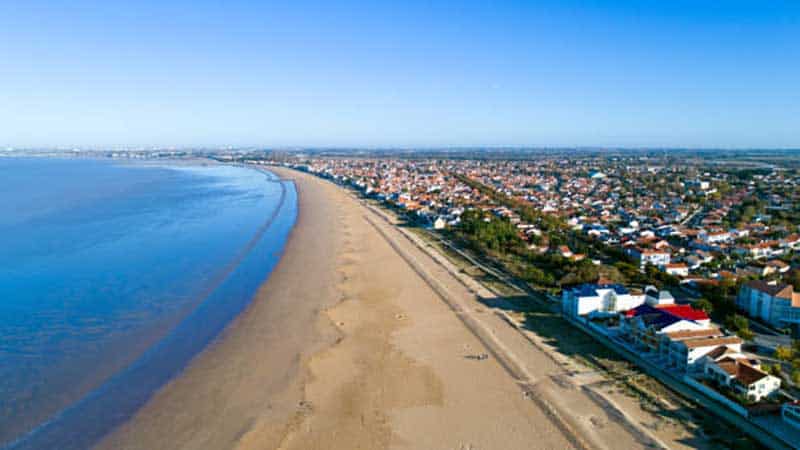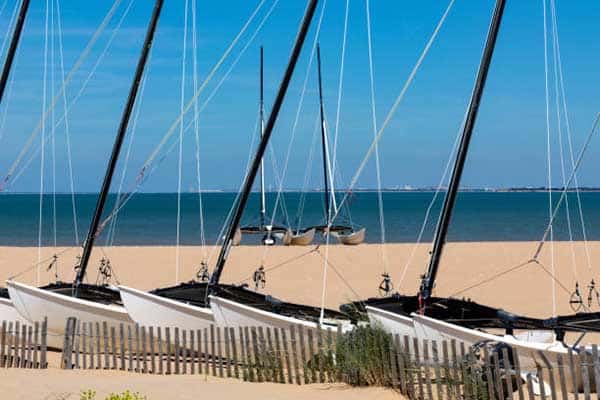 5 minutes from Châtelaillon-Plage
20 minutes from the Ile de Ré
Full reimbursement if a prefectoral decision puts in place a national containment measure. Full refund for cancellation 60 days prior to arrival.