Renting a villa on the Ile de Ré
Villa Bois Plage, Villa Bois Plage en Ré - Near the beach
Villa Île de Ré 180M2 - 10 People - 5 Bedrooms - 4 shower rooms and 1 bathroom
Ideally located - 300 m away from the beach and 5 minutes away from the center of town - Closed garden - Heated swimming pool
Renting a Villa in Le Bois Plage on the Ré Islandit means enjoying 6 kilometers fine sandy beaches.
Protected by the dunes, it is one of the most ancient Rhineland seaside resorts, with its lanes and very old houses decorated with courtyards, flowered gardens
The village of Le Bois Plage in D is also surrounded by woods and forests where maritime pines, holm oaks shelter bicycle paths that will lead you, in a few pedal strokes, to Saint-Martin de Ré on one side or at The Coward in D on the other.
Villa Bois Plage, bathed in sunshine by its exposure due South.
This Rhineland villa warm is located in a very quiet and sunny where you can access the beach by the woods 300 m away, 5 minutes from the market, the town centre on a bike, 10 minutes on foot through the charming alleys of the village.
We attach particular importance to the sanitary rules. This is why our cottages and villas are cleaned and disinfected between each reservation by a specialized team.
Villa Ré Island - Bois Plage
A very well equiped villa:
- Fully equipped kitchen open to the living room.
- Lounge and dining room for 10 people
5 Rooms :
- 2 Rooms with a double bed 160 and bathroom; shower and washbasin.
- 1 Bedroom with a bed 160, bathroom with shower and bath, double washbasin and WC.
- 1 Bedroom with two single beds 90, bathroom, shower and washbasin.
- 1 Double bedroom with bed 160, shower room, shower, double washbasin and WC.
- Guest toilet.

- Heated pool with counter-current swimming and integrated electric shutter.
- Outdoor terrace and garden.
When coming from the beach to the Villa Bois Plage
Melanie will have the pleasure to welcome you, to be present in case of problems and to meet your aspirations and those of your friends. She can offer you personalised services and manage your expectations in terms of leisure activities (shopping for your arrival, cleaning during your stay, bicycles at your disposal, good local addresses, baby-sitting, home chef or cooking lessons...) and all other requests that will make your holiday unforgettable.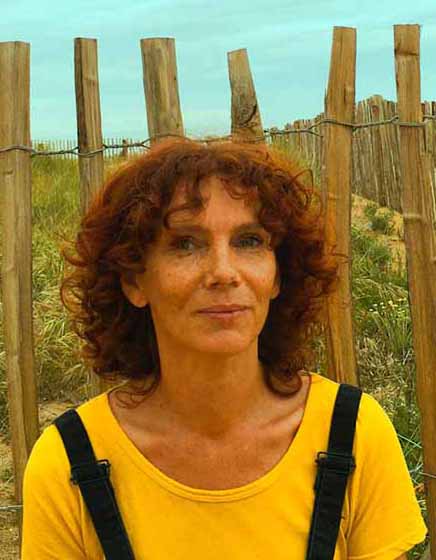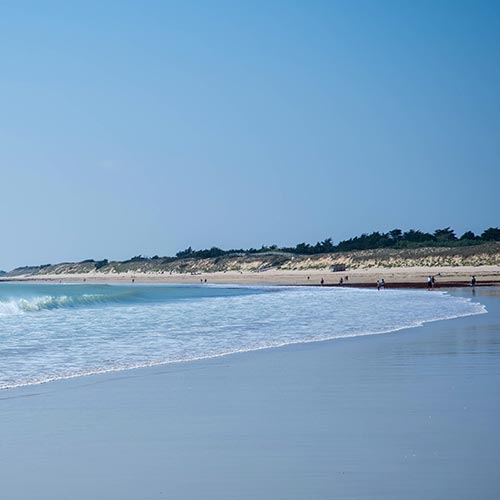 One of the bestthey beaches of the island of ré ... between the Gouillaud beach and the little Sergent ... 5 km of fine sand beach !
- Water activities, swimming.
- Horseback riding.
- Walking trails in the forest.
- For horse-riding enthusiasts, the Haras des Evières stud farm and the Pony-Club les Petites Folies will welcome young and old alike.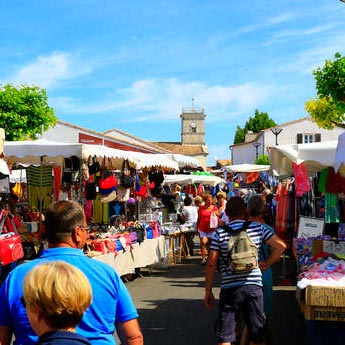 The market for village Bois Plage en Ré...voted the most beautiful market of 2020...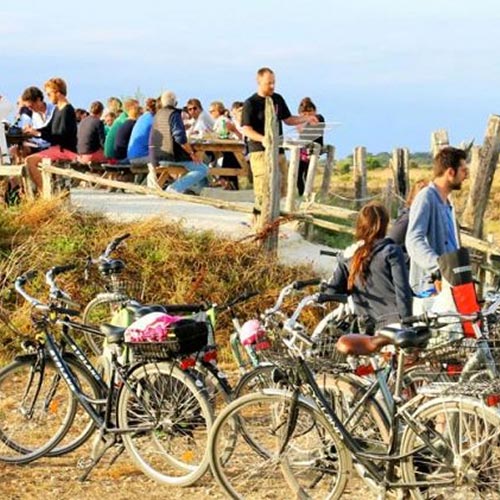 Idealy located
Two minutes away from the cycle tracks, passing by the salt marshes you will see the sauniers harvesting the fleur de sel ...You will take advantage of the small producers to buy your jam, caramels with salted butter in sel de l'île de ré or also take a break and enjoy oysters at the water's edge in an oyster shack…
The most nice bike paths for the most beautiful destinations...Ars en Ré, Saint Clément des Baleines Saint Martin and its port, Loix, the Lighthouse of the Whales.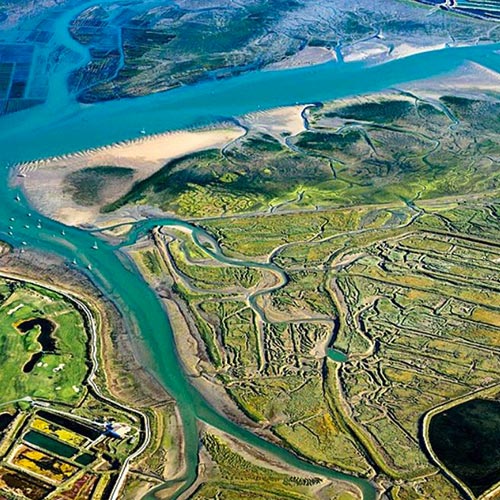 The nature reserve of Lilleau des Niges is a real green lung of the area.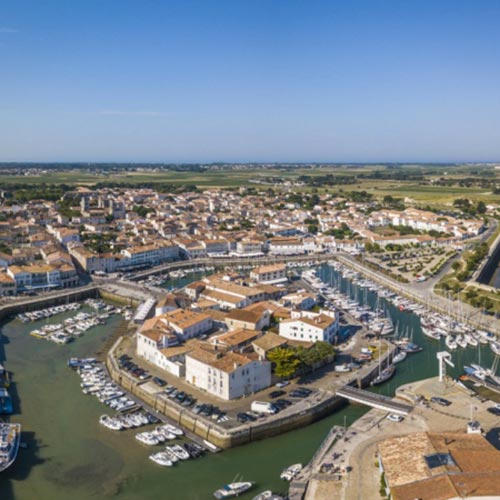 The villages of Rhetais...
Saint-Martin de Ré With its fortified ramparts, classified as a UNESCO World Heritage Site, surrounding the Vauban citadel, its port, its mansions and its charming little streets, Saint-Martin de Ré welcomes you for a cultural vacation where the heritage of the Réthais is valued.
Full refund for cancellation 60 days prior to arrival.